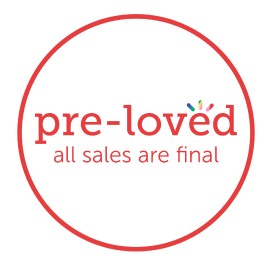 notting hill modal magnetic bodysuit & harem pants - re-loved
notting hill modal magnetic bodysuit & harem pants - re-loved
Sorry, no items available.
Our new bodysuit set gets baby dressed in seconds. Close two flaps (over/under) in seconds thanks to our hidden magnetic fasteners! Matching harem pants make it a complete outfit. Perfect for a day in or a trip outside, your little one will be comfortable and look great in any setting. Modal is certified as a 100% bio-based fabric by the US Department of Agriculture, responsibly farmed from Beechnut trees.
Silky Soft Modal Fabric
Absolute easiest way to dress a baby!
Machine wash & dry as directed
A baby shower gift your friends will love!
About Magnetic Me Marketplace
Welcome to Magnetic Me Marketplace, a dedicated peer-to-peer marketplace to buy and sell pre-loved Magnetic Me items. Have a pre-loved Magnetic Me item that you're no longer wearing? Sell it on Magnetic Me Marketplace.
Sell Now
Sustainability at Magnetic Me
At Magnetic Me we believe that living sustainability starts with the choices you make every day. From recycling, to choosing plastic-free packaging, to shopping with brands that focus on sustainable manufacturing. We're excited to take it one step further and keep our high quality products out of the landfill and into a new home.
Learn More
Magnetic Me Re-loved items are fulfilled by the community.